Three 8x10s and two 19×27 posters signed by Barbie Blank! You can order them at Barbie Blank's official STORE.  Your order will ship in a 2 x 27″ mailing tube. Please note: If you order more than 2 posters per order posters may ship in separate tubes to prevent damage.
Price: $40.00
Yo hello guys! So I thinked to make a brand new layout by myself and update the site also the gallery and the media with brand new photos and more. I'm so excited to put the new layout on and update it cause it's been too long I've done nothing and now I'm back and ready to update it daily.
Please check back us at 27.12.2013 so everything will be done in one week, Thank you !
Two years ago, this day Kelly Kelly Diary was launched, I started to update the site, Barbie Blank was my idol and she will still my idol, I remember when I saw her for first time on 2010 I said myself "Oh my gosh, but she's amazing" and then on 2011 I opened my site, and then when Barbie followed me on twitter I was the most happy girl in the world, but then ther were some peoples who judged, they were some rumors that I steal pics or something like that about Barbie Blank from other fansites, well but when they don't wanna understand you have to do only one thing. I'm proud to be a Barby girl, a Barbie fan, and I'll be always a Barbie babe, I wanna to thank Barbie Blank for her love for her support, my site would be nothing without her love and support, I'll do my best to update the site daily, Thanks to all of you for supporting me for loving me for helping me, you are amazing I love all of you and huge huge thanks to all of you…
Your questions :: My answers
- Why Kelly Kelly Diary ?
» Well before opening my site I saw a movie "My Diary" and then I thought why not make a website with "KellyKellyDiary" so then I can add everything, I wanted to make this site like her personal diary, I did my best.
- Why you're not updating your site anymore ?
» School and personal life make my week-end so busy, this year is so important for me so I have not time to update the site, but I promise at every free time I'll update the site and I'll do it daily.
- Are you mad at Daniel from Barbara-Blank.net ?
» No, I never was mad at someone, I approve there was a time when I was just jealous of he's work, but now I approve he did amazing work and he deserves what he have today, I mean your love, support Barbies love and support too.
- Do you ever wanted to change our site name ?
» Yes, I also asked to my host, but they don't accepted that, if one day they would do it for me I'll change it with pleasure, also I'll ask your opinion about the new name.
- What you feel after 2 years of work on KKD ?
» I feel like "Wow, already 2 years online ?" is amazing and Kelly Kelly Diary still online ith your help, no matter what, you guys you were always with me, I appreciate it, thank you so much.
Thanks for all the questions, here's your answers, I hope I answered to your questions, anyway I want to thank you again for everything guys without your help I would be nothing, and also thanks to Barbie Blank for her love and support means a lot for me. Thank you all.
- Alicia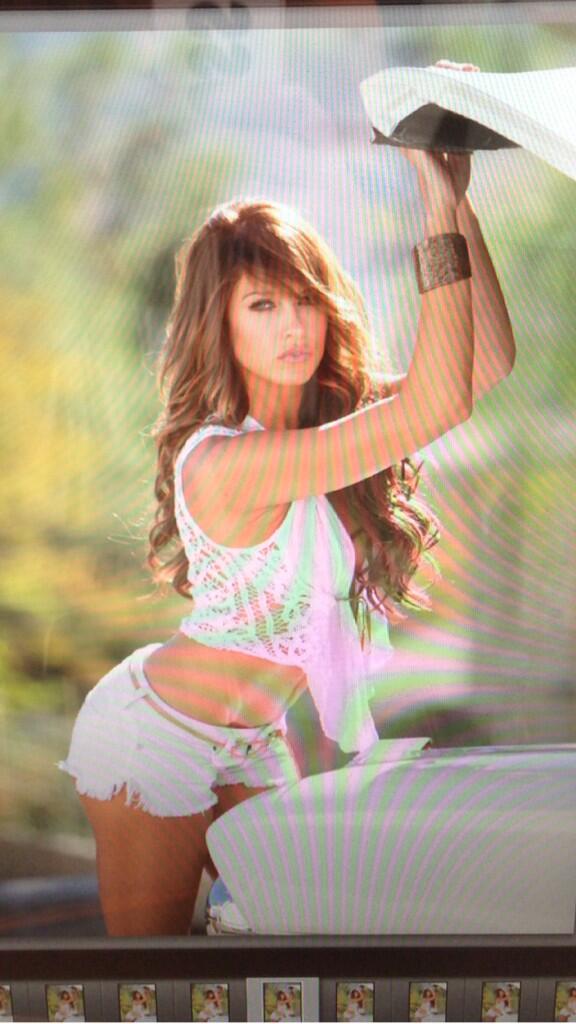 As many of Barbie Blank's fans loved her 2013 calendar, many of them asked her to made another one for the new year 2014, so she decided to make new one for the year 2014, and she's started to make the photoshoot for her calendar, we don't know yet the exact day when it can be shipped worldwide, but she shared with us in her Official Twitter Account the first Sneak Peak of her new calendar for the new year (2014), we're all excited to see the calendar to bought it, but for more news you can follow her on Twitter and Like her FaceBook page for more news and for more Sneap Peaks, also visit us daily.
Check out 2 new photos of Barbie Blank and Maryse Ouellet at London Comic-con, you can meet her today and tomorrow (October 6th) so you can take a photo with your favourite Diva and also a signature. Don't orget to share with us your photos ith Barbie Blank, so we can post it in Kelly Kelly Diary.