Site Name:
Kelly Kelly Diary
Site URL:
KellyKellyDiary.Net
Owner:
Letycia
Founder:
Alicia
Co-Owners:
Danica
Sarah
Contact:
Twitter //
Email
Launch:
November 26th 2011
Designed by:
Destiny Designs
Hosted by:
FreeFansiteHosting
Hits: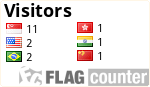 Users online:
Online
Kelly Kelly Diary
is an unofficial and approved website run by fans for fans.! Please to REMEMBER we are just fans like you we have NOT contact with Kelly Kelly's life, friends, family or one of WWE superstars, our site is just one source for all fans.You can find Kelly Kelly's OFFICIAl twitter or FaceBook just go to 'Official Links'.Thanks for visiting us.
Real Name:
Barbara Jean Blank
Other names:
Kelly Kelly,Barbie Blank
Career Highlights:
x1 Divas Champion
Hometown:
Jacksonville,Florida
Birth Date:
15th January 1987
Mini Bio:
Barbie Blank,also known by her ring name Kelly Kelly is a model turned wrestler. She worked 6 years for WWE starting with a weekly segment as exibicionist,the segment was called "Kelly's Expose". After of a time her segment was called "Extreme Expose",in this segment Kelly teamed with Brooke and Layla.In 2011 in the RAW special episode called "People Power" she was choosed for face to Brie Bella for the Divas Championship and in this match she won her first ever Championship. In 2011 also won the Slammy Award for "Divalicious Moment".
Read More?
More | Apply
Guy Code
Where?:MTV2
When?:February 2013

Where?: Wrestlecon
When?: 6th April 2013 10:00 AM to 5:00 PM
More Info: aditional info
| | | |
| --- | --- | --- |
| | We just recently adopted this site and hope you guys like it 🙂 | |